2023 World Slasher Cup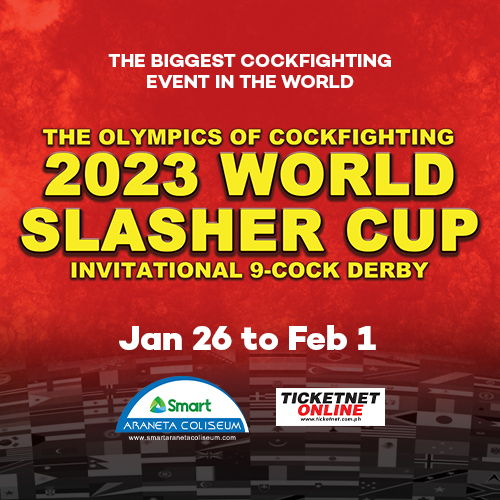 Start the year with the biggest cockfighting event in the world!
Catch the exciting derby matches at the 2023 World Slasher Cup from January 26 to February 1 live at the Smart Araneta Coliseum.
Enjoy the thrill as the best gamefowl breeders from around the world battle out in this year's Olympics of Cockfighting.
Buy your tickets now!