SB19 Pagtatag! World Tour - Manila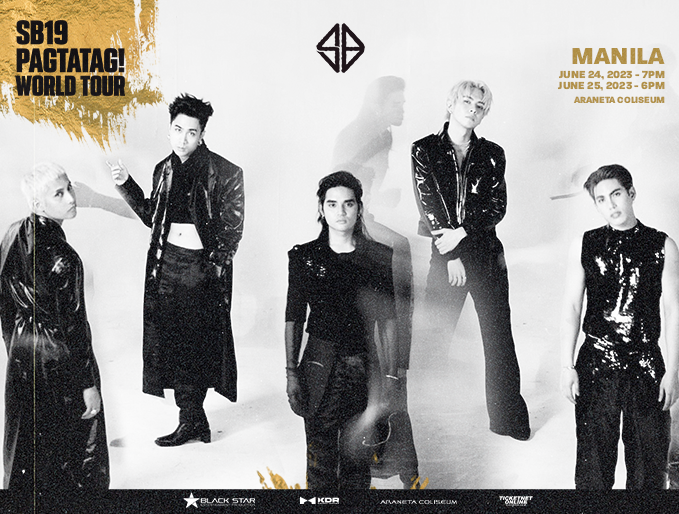 Multi-awarded Filipino boy group SB19 kicks off SB19 PAGTATAG! World Tour in Manila on June 24 and 25, 2023 at the Araneta Coliseum.
PAGTATAG! marks a thrilling new era for the Kings of P-Pop. Five years since their debut, SB19 continues to test and break limits with their unconventional sound and unbounded talent.
Audiences are in for an exhilarating ride as the internationally recognized group brings performances from their latest EP "PAGTATAG!" SB19 continues to push the envelope as this new era showcases fresh sounds, unexplored genres, and a display of talent and creativity never seen before.
SB19 is composed of Pablo, Josh, Stell, Ken, and Justin and gained global recognition as the Southeast Asian and Filipino act to be nominated in the Billboard Music Awards as Top Social Artist in 2021. They are also the first Filipino act to land on the international Billboard Social 50 and Next Big Sound Charts.