Your Memejesty Queen VG VICE GANDA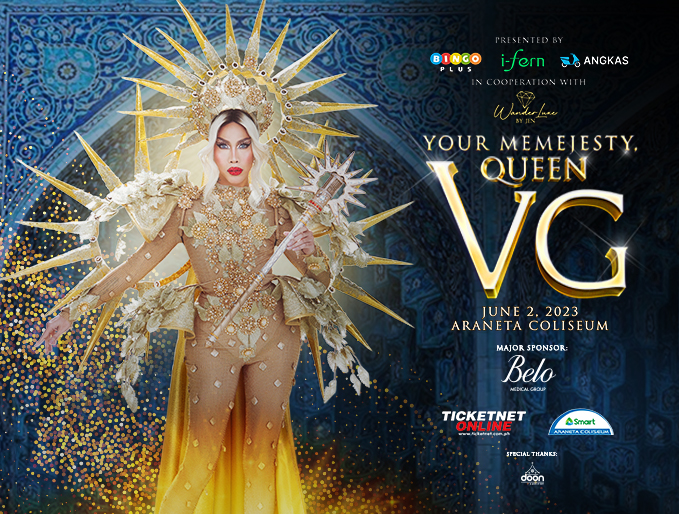 Whether you're a boomer or a zoomer, chances are, you've used the expressions "Havey", "Dasurv", "Pak Ganern", "Boom Panes" or "Chugug" at some point in your life; and chances are, you picked these up from Vice Ganda.
With her quick-wit, immense talent and irreverent brand of humor, Vice Ganda has been dominating Television, Concert Scenes, Movies and Social Media for over a decade now. She is constantly evolving and has remained relevant over the years. One thing is clear. She is undeniably the brightest, most colorful, talented and successful Comedian-Host-Performer-Actress combo to ever cross our paths. SHE. IS. QUEEN.
And on JUNE 2, 2023, everyone is invited to the Unkabogable and stunning comeback of the true reigning queen at her kingdom, the Araneta Coliseum, aptly dubbed as "YOUR MEMEJESTY, QUEEN VG".
Watch why Queen VG holds the crown as our beloved Memejesty!
This concert promises to amaze fans with Vice Ganda's Trademark rousing production numbers. This comes with a warning though. This is not for the Faint of Heart. Naughty sketches and banter, witty and satirical takes on both the mundane and the significant are to be expected.
She is all pumped up and she is ready to explode.
Blame covid for making her wait for almost four years to be on stage again. With all that pent up energy and creativity, Vice Ganda will show you how the Queen of GV does it!