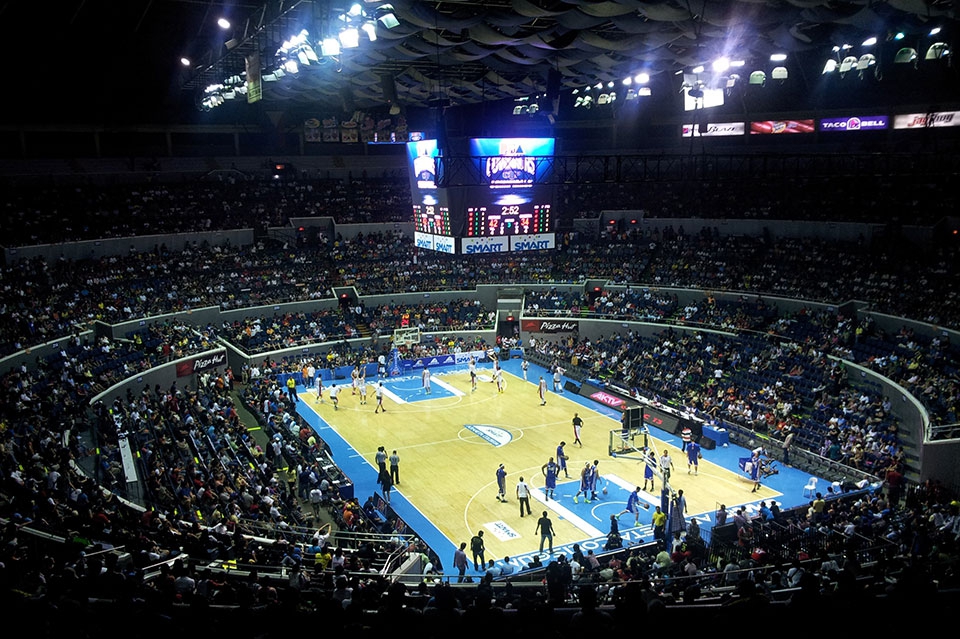 Smart Araneta Coliseum, the Philippines' Mecca of sports and entertainment, lives up to its reputation as back-to-back NBA Finals MVP Kevin Durant returns to the Philippines and caps off his visit with "Hyper Court Team" All-Star Challenge here on Sunday, July 8 at 4 p.m.
This is the second time Durant is visiting the country and the Big Dome, seven years after joining fellow All-Stars Kobe Bryant, James Harden, Chris Paul, and Derrick Rose, among others, for an exhibition game against Gilas Pilipinas national team.
This time, Durant leads a training session with select basketball players, and will share some of his workouts and training drills in the Hyper Court Team All-Star Challenge.
Fans registered for free tickets to the event at the Big Dome on the Nike website, which had unsurprisingly run out on the first day of registration.
Considered to be one of the best basketball players in the world, Durant's already storied pro-ball career began with the then-Seattle Supersonics in the 2007. He previously formed a talented young trio with Harden and Russell Westbrook in the Oklahoma City Thunder, was named Rookie of the Year in 2008, and won the Season MVP award in 2014. In 2016, he joined Stephen Curry and Klay Thompson in the Golden State Warriors and won two consecutive titles, the latest of which came just last month via a sweep of the then-LeBron James-led Cleveland Cavaliers.
Durant is the latest NBA superstar to return to the hallowed halls of the historic Smart Araneta Coliseum.
Frequent Philippine visitor Bryant held his Mamba Mentality Tour at the Big Dome in 2016.
NBA stars Kawhi Leonard and Damian Lillard and legends Shaquille O'Neal, Dominique Wilkins, Gary Payton, Glen Rice, Robert Horry and Vlade Divac have also played or staged events at the Smart Araneta Coliseum.
For more information, visit www.smartaranetacoliseum or follow @thearanetacoliseum on Facebook and Instagram and @TheBigDome on Twitter.
Tags: