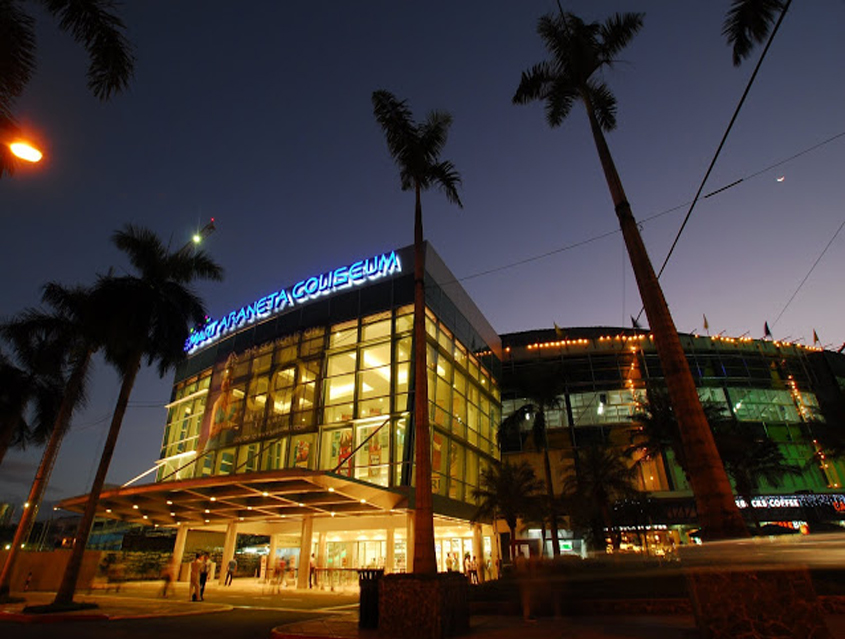 On its 61st anniversary, Smart Araneta Coliseum takes pride in its rich heritage of giving firsts and memorable experiences worth sharing.
The Big Dome -- as it is commonly referred to -- opened to the public on March 16, 1960 as one of the largest indoor arenas in Asia, with one of the largest clear span domes in the world. This iconic structure has been the realization of Don J. Amado Araneta's vision to offer world-class entertainment to Filipinos.
As years passed, this historic coliseum has marked important milestones and underwent various transformations. Below is a quick visual trip to memory lane (via interactive image comparison sliders) to see the Big Dome through the years.
*Just drag the sliders on each item either left or right to view the full photos.
----------------------
From being a lone structure on the parcel of land that the Aranetas purchased in the 50s, the Smart Araneta Coliseum is now the centerpiece of a thriving mixed-use real estate development in a transit-oriented commercial, office and residential district.
Old: then newly-built coliseum with gazeebo and swimming pool
New: modern coliseum with neighboring establishments
It has opened its doors to numerous generations of Filipino audiences, and became a platform for rising artists and athletes to realize their dreams.
Adding to the Big Dome's very appealing and modern vibe is the Grand Atrium, made from all steel and glass and surrounded by lush landscaping, which was inaugurated on August 1, 2012.
Old: facade with advertisement for 'Indiana Jones and the Last Crusade' in 1989
New: facade with the new Grand Atrium
Smart Araneta Coliseum premiered with the historic Elorde-Gomes boxing bout, which accommodated more than 33,000 live audience who witnessed how the Filipino Elorde knocked out the American Gomes.
Since then, the Big Dome has been a reckoning force in igniting the burning passion of Filipino athletes throughout the years.
Old: 1960 Elorde-Gomes match
New: 2019 WWE Live in Manila
The Big Dome saw the greatest rivalries and triumphs in Philippine basketball history. It shared in the cheers and tears of numerous athletes and millions of fans. It has been instrumental in giving the Philippine sports its glory and fame.
The giant LED screen that crowns the very center of Big Dome is nicknamed 'Big Cube', and was installed in December 2010 to replace the coliseum's old scoreboard system.
Old: 1960 opening of the 36th NCAA
New: modern PBA match
The coliseum is home to some events that are being watched by all people around the world. This includes the Binibining Pilipinas beauty pageant, which was held here for the first time in 1964.
Old: Binibining Pilipinas 1972
New: Binibining Pilipinas 2019
The Smart Araneta Coliseum has been home to many international and local artists. It is a place that gave a special spotlight to iconic performances, memorable concerts, and unforgettable events. And it will continue to provide all these in the years to come.
Tags: