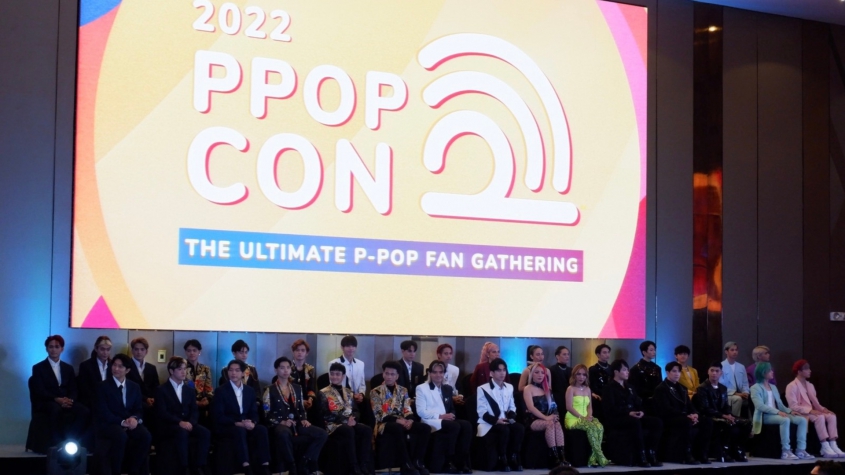 The biggest names in Pinoy Pop music scene come together to provide an exciting tease of the much-awaited PPOPCON happening on April 9-10, 2022 at the New Frontier Theater and Smart Araneta Coliseum.
In a hybrid media conference held at Novotel Manila Araneta City on March 30, 16 of the country's most-celebrated pop groups united to share their preparations and thoughts as the country's first and biggest collaboration of highly-anticipated PPOP acts comes near.
Present at the hotel for their onsite media appearance are SB19, 4th Impact, Alamat, Press Hit Play, 1st.One, and VXON. Joining the media conference virtually are MNL48, BGYO, BINI, KAIA, PPOP Generation, DAYDREAM, R Rules, G22, Calista, and DIONE.
All 16 groups talked about their latest releases, their fans, and their excitement for the return of live music entertainment.
Apart from the media conference, the 2022 PPOP CON kicked off with a series of live-ticket selling events, mall shows, and artist activities that further ignited the excitement of the PPOP community. It is billed as the first and largest event that celebrates Pinoy Pop music, and is eyed to elevate PPOP in the international music scene.
Tickets for the April 9-10 convention at the New Frontier Theater and the April 10 concert at the Smart Araneta Coliseum are still on sale via www.ticketnet.com.ph.
Tags: